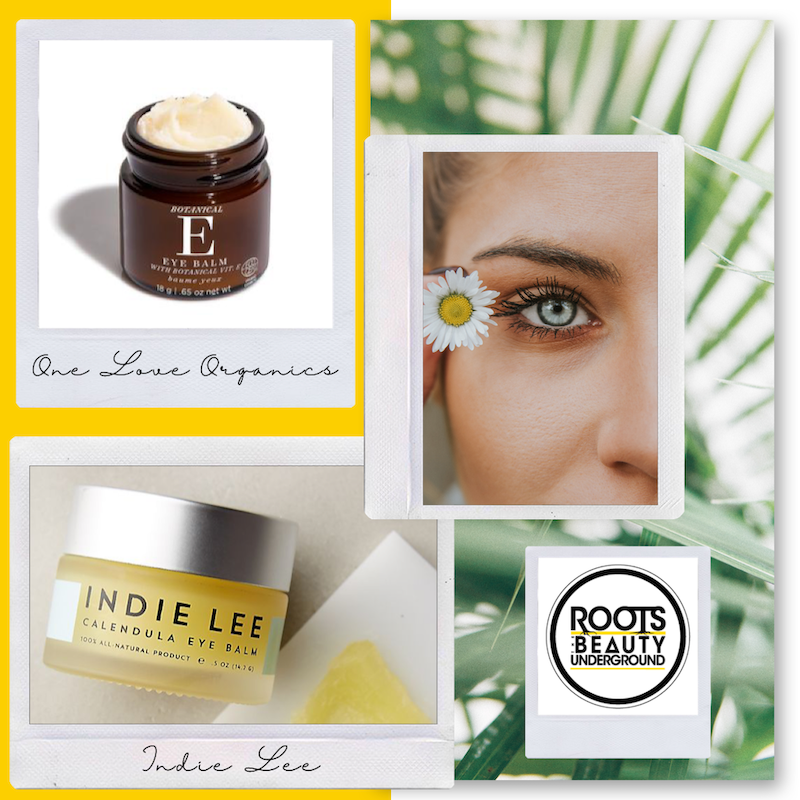 INDIE LEE Calendula Eye Balm DISCONTINUED! But Don't Fret, ROOTS Has a Replacement (You Might be Tempted to LOVE Even More!)
INDIE LEE Calendula Eye Balm was a miracle balm specially designed for the sensitive skin around the eyes. Mango seed butter dramatically diminished the appearance of dark circles, while calendula oil, beeswax, & lavender oil increase skin's elasticity. 
If this was your go-to non-toxic eye balm, we have some bad news (but also good news...keep reading…).  Unfortunately, the brand has discontinued the product, meaning you need a clean beauty eye moisturizer replacement ASAP! 
Laura suggests ONE LOVE ORGANICS Vitamin E Eye Balm as a comparable replacement, who's ingredients may offer even more benefits than your previous favorite.  This Vitamin E Eye Balm is a powerful blend of Vitamin E, organic shea butter, pomegranate & sea kelp.  This luxurious, intensely rich eye balm helps to smooth, firm & provide continuous hydration day & night to your sensitive eye area. 
Both the former INDIE LEE Calendula Eye Balms and the new ONE LOVE ORGANICS Vitamin E Eye Balm have in common the marvelous ingredient, Lavender.  This is one of Laura's favorite ingredients, not only because of the soothing spa-like smell it provides, but Lavender also is anti-inflammatory, promotes growth of new cells, is naturally calming and is cooling to the skin. 
One interesting super fruit ingredient this One Love formulation has worth highlighting is punica granatum (pomegranate) sterols.  Pomegranate sterols are used as a natural replacement for synthetic materials such as petrolatum or animal derived materials like lanolin.  They are used to increase hydration, are high in antioxidants and enhance barrier function to protect against environmental stressors responsible for extrinsic aging.  This is the perfect ingredient to quench your skin while providing superior clean beauty protection!
Apply sparingly during the day for effective layering & liberally at night for a deeply moisturizing treatment. 
For ALL eye balm products, Laura always recommends letting the product momentarily warm in your hand or between fingers before gently dabbing around the orbital eye bone.
Give ONE LOVE ORGANICS Vitamin E Eye Balm a try if you are looking for a replacement and let us know your thoughts!