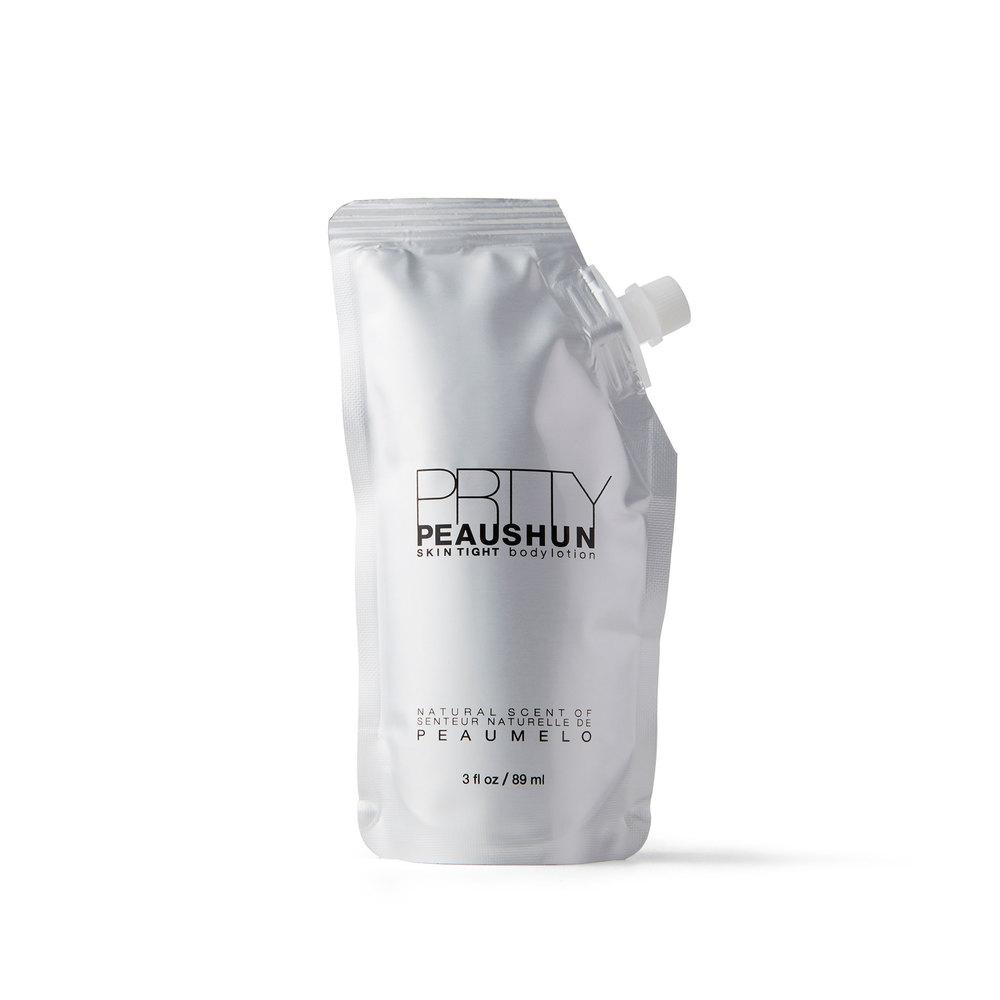 The Product Pedestal | PRTTY Peaushun Bronzing Body Cream
Now that we are well into Winter, our once sun-kissed skin may now be feeling much less vibrant, not to mention dry and cracky. 
At ROOTS, our approach to any beauty dilemma is always to enhance YOUR natural beauty. And we have the perfect body cream that will help you do just that during cold-weather blues. With PRTTY Peashun natural moisturizer, you will walk into that holiday party with a naturally enhanced glow that will make everyone double think Summer wasn't as far gone as it is. 
PRTTY Peashun (pronounced "pretty potion") is a long-time secret behind the tanned, glowy legs of Gweneth Paltrow and Celebrity fitness trainer Tracey Anderson , only two of many celebrity beauty influencers obsessing over this insanely unique body cream that delivers a gorgeous, natural looking tan in five different shades to match anyones true complexion: Plain, Light, Medium, Dark and Deep Dark.  
Subtle light-reflection particles in a natural emollient base gives the skin a flattering glow that diminishes the appearance of cellulite and enhances body definition while delivering nourishing skin tightening benefits. 
PRTTY Peashun is infused with organic botanicals to condition the skin and is vegan, gluten free, fragrance free, paraben free and toxin free!
Interested in getting your glow on?!  Swing by the store to learn more ;)