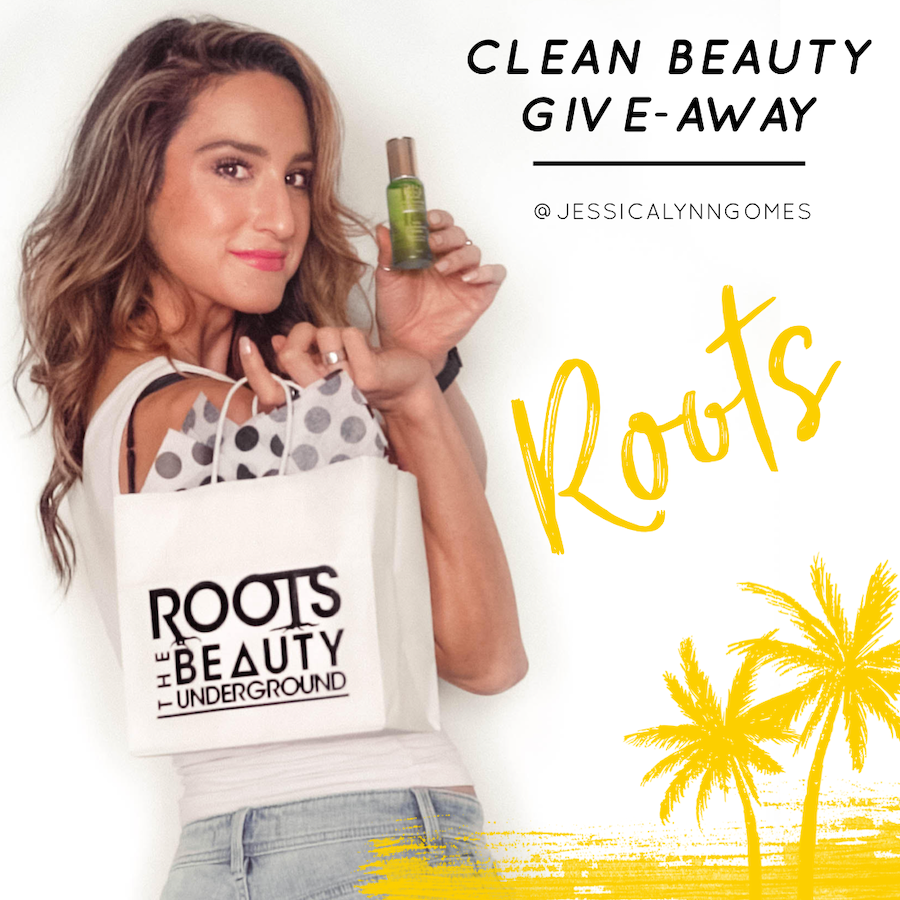 ROOTS Selfcare Kit with Jessica @jessicalynngomes on Instagram Live
The minute our community was shutting down due to the Covid-19 pandemic, this special human, Jessica Gomes, reached out and said, "I want to help support ROOTS!"...and continued  "ROOTS is my favorite Clean Beauty Shop" and wanted to contribute in any way that would keep us actively engaged with our community (digitally of course!) via:
laura@ROOTSbeauty.com
Jessica Gomes is a long-time client and friend of ROOTS. When she was living locally (before she set sail to travel the world), she made it her "Sunday routine" to stroll through ROOTS. On these days, Jessica was eager to receive education on all-things-clean-beauty as we guided her through in-depth clean makeup, non-toxic body and organic skincare consultations. It was really endearing to observe how passionate she was about learning and trying new ROOTS brands!
Jessica proposed the idea of putting together a Clean Self Care Kit (which she purchased on her own with the intention of supporting our online sales at ROOTSbeauty.com...TOTAL ANGEL) to share with her social media community. Together we chose non-toxic face & body items that would translate well for all skin types that we would be able to discuss during our upcoming Instagram Live Q & A!
One Love Organics: Vitamin C Body Polish & Brand New Day Papaya Enzyme Facial Exfoliator 
Province Apothecary: Healing Eczema Balm
ROOTS Beauty: Exfoliating Muslin Face Cloth
View entire collection HERE
In preparation for our Instagram Live interview, Jessica proactively gathered clean beauty questions directly from her community.
One of my favorite questions she asked was, "What is the best skincare routine for maturing skin?".  That question must have resonated well with our audiences since I immediately received three phone orders pertaining to the topic!  I was so impressed with the clients level of understanding during each consultation. They were all able to recite back what I had been discussing, demonstrating that they were deeply engaged in our IG Live! . #AllTheFeels  
ROOTS philosophy of "using selfcare as a coping ritual" is now (more than ever) a message we want to share with our audience.
Be sure to follow us on Instagram @rootslagunabeach for Clean Beauty Q & A Part 2!
Maybe you don't  partake in social media?
In that case, I personally invite each one of you to call me directly at 949.424.4266 for an in-depth conversation about your specific beauty needs!