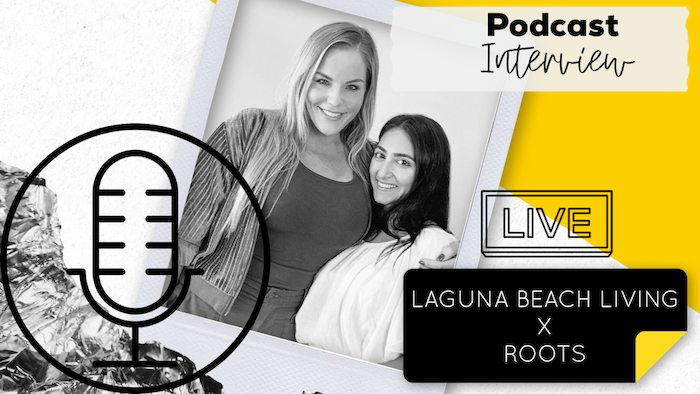 ROOTS x Laguna Beach Living Podcast Episode
Laguna Beach Living Podcast
Season 1, Episode 7: ROOTS the Beauty Underground
Laura Linsenmayer, Owner & Founder of ROOTS Beauty, began her beauty career 21 years ago. She gained invaluable industry insight from her management experience at Bare Minerals, before being recruited to help open an LA blow dry bar. 
After identifying a huge gap in the market and building someone else's business from the ground up, Laura gained the confidence she needed to start her own venture -- and on one gorgeous August Full Moon in 2012, ROOTS Beauty was born. 
Listen in as Editor-in-Chief Nikki Bostwick of Laguna Beach Living interviews Laura on all things business and beauty.  They do a deep dive into the origins of Laguna Beach's favorite clean cosmetics shop and hair salon. 
In addition to listening to the podcast episode, we invite you to visit us in-store or online for more about ROOTS Beauty and clean cosmetics! 
Listen on: