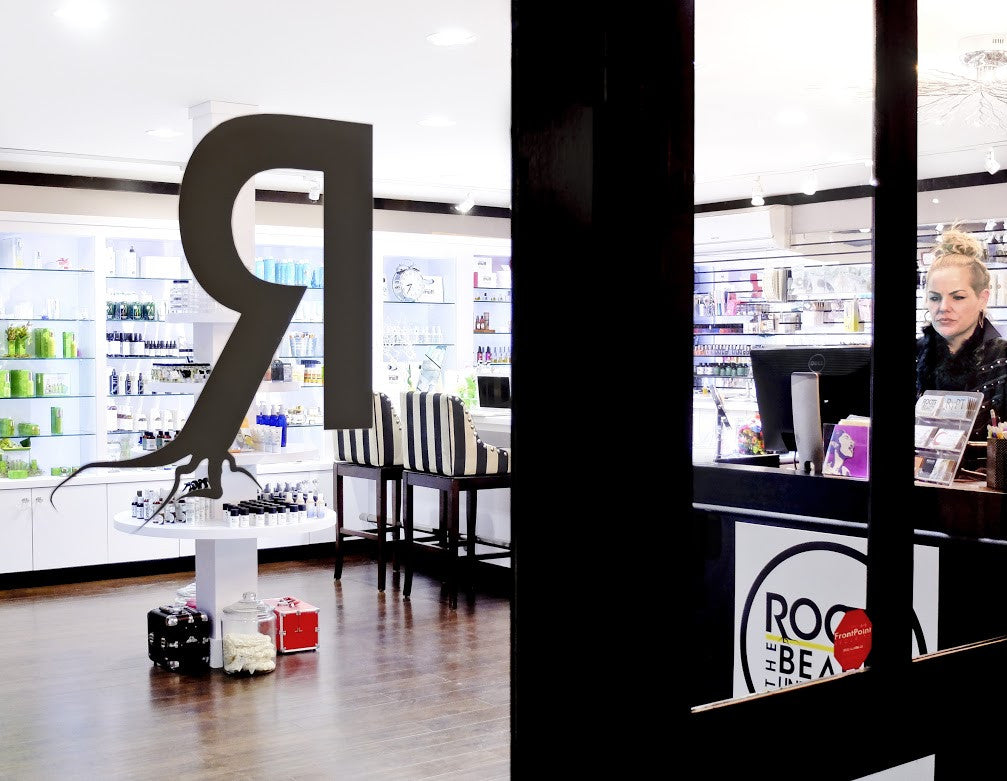 Laguna Beach Services: Roots The Beauty Underground
August 21, 2012 by JSJ_Author Laguna Beach Services, News
You might be wondering why a beauty products store is under "Services", & if you are, you need to talk to the next woman you see. They don't look that good by magic, you know—it takes some care & attention behind the scenes to create that beautiful look!
& that's why we're writing this blog about Roots today.
There's even a section for babies & children.
Yesterday, very unusually, my wife left home without makeup on. It turned out to be an absolute boon, though, as she finally had the chance to stop by Roots—The Beauty Underground in the Lumberyard shopping center.
Laura Linsenmayer, the shop's owner, was happy to get my wife on the chair & give her a mini makeover, for no charge! My wife was looking for some new makeup products that were good for her skin, not tested on animals & eco-friendly, & Laura led her through the products she had in store. After buying four makeup products, my wife was rewarded with a free gift with a $75 value—that's a win-win in my book!
The variety of beauty products, from makeup to skincare, is astonishing.
The shop itself is like walking into a smaller version of Neiman Marcus' cosmetics section—sleek, chic & stylish. & it's not any more expensive than when your wife or girlfriend goes to the big department stores either, & if they shop here they'll be supporting a great new local business.
This product line, Tata Harper, is flying off Roots' shelves.
Tip to the guys out there: The special lady in your life will love a gift card from Roots!
Roots sells everything, from eyeshadow through to dry shampoo—they even have products for us guys. If you're looking for natural & environmentally friendly hair color & styling, make an appointment at Roots to get your hair done. But either way, you should stop by this newest addition to Laguna & check it out! Tell Laura that Laguna Beach Living sent you!
Roots—The Beauty Underground can be found in the Lumberyard shopping center, at 384 Forest Avenue, Suite 9. Check out their website, www.roots-beauty.com, or call 949-424-4266 for an appointment.
Dry shampoo—my wife won't stop telling women what a godsend this is. Roots has a few different brands to choose from.
A great place to buy a pretty gift for a girlfriend or birthday present
Looking for natural hair care & products for men? Roots has what you need.